Depeche Mode acorta show por problemas en la voz de Gahan

La banda modificó su repertorio en Santa Bárbara California, Martin Gore se adueñó del micrófono por un momento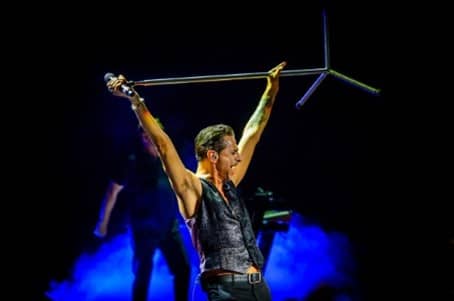 Dave Gahan cerró el espectáculo con dificultades y tras el percance se animó a cantar, "Never Let Me Down Again".

El concierto de Depeche Mode en Santa Bárbara, California, se modificó de urgencia debido a que Dave Gahan tuvo problemas con su voz.

Según lo publicado en el diario Reforma, el vocalista de la banda británica interpretó doce temas durante su actuación sin problema alguno pero cuando llegó el momento del encore, Dave tuvo dificultades para interpretar "Enjoy the Silence" y "Personal Jesus".

El periódico sostiene que el grupo descarto de su repertorio "Halo", "I Feel You" y "Just Can't Get Enough" que canta Gahan. Martin Gore se adueñó del micrófono para cantar 'Home' y una versión de "Shake The Disease".

Al parecer la agrupación continuará con los planes de su gira a pesar de este contratiempo.

Fte. Terra.